Welcome to our Wednesday Wrap, the first for 2017.  In each edition of the Wednesday Wrap, we provide you with some short takes on interesting and inspiring stories you may have missed.
An extraordinary act of forgiveness at Christmas
You might have seen the story of the tragic death of nine-year-old Josiah Sisson, who was hit by a driver who lost control of his vehicle on Christmas night.  Josiah, who was out looking at Christmas lights at the time, died two days later in hospital.  What you might not have seen is the extraordinary story of forgiveness which was reported a few days later.
The day after Josiah's death, a prayer service was held for the family.  Josiah's father, Karl, is a pastor.  The driver was invited to attend the service and, when he arrived, he was embraced by the boy's father and offered forgiveness.
The driver has been charged and is not due to appear in court until next month, but I can imagine that the hand of forgiveness extended by Josiah's parents will have a significant impact on him.
Act of kindness to celebrate 13th birthday of Zane Evans, who has cerebral palsy
Last week, Bunbury mother Keira Evans took to Facebook to see if she could plan a surprise for her son, Zane's, 13th birthday.  Zane loves motorbikes.  He also has cerebral palsy.  Keira posted a message asking if there was someone in the area who had a Harley Davidson motorbike who would not mind stopping by the local McDonald's at 12.40pm to surprise her son for his 13th birthday.
100 motorbike owners showed up, bringing not only their bikes, but gifts for Zane as well.
You can see Zane's joy from the photo and video below.  The response from the bikies was a beautiful display of how easy it is to be "pro-life" by doing what you enjoy anyway.
Popular website Mamamia recognises Sister Mary Glowery
It's not often that the popular website Mamamia has anything nice to say about the Catholic Church, its followers or its teachings.  More often than not, it is a forum for the promotion of abortion, contraception, same-sex marriage and sexual promiscuity, as well as direct criticism of the Church.
But last week, the website published a profile of Sister Mary Glowery, an Australian nun and doctor who is spoken of as Australia's next saint.
From the article:
Whether or not you are Catholic (and I am not) Mary was a Victorian woman of whom all Victorians can be immensely proud. We can learn from her passion and approach to global health. She should be an inspiration to many of us who want to use our skills to make a true and lasting difference in this world.
The whole piece is worth a read.
Rare interview with Archbishop of Mosul
In this week's Sunday Telegraph, there is a rare interview with Archbishop Amel Shamon Nona, the Archbishop of Mosul, who is now living in Sydney.  Along with all of the other Christians living in his area, Archbishop Nona was forced out in August 2014 by ISIS militants who scribed the Arabic letter 'N' on the houses of all Christians, marking them for persecution and threatening them with death if they did not convert to Islam.
In the interview, Archbishop Nona speaks about the potential contribution which refugees which have come from Syria and Iraq can make to Austraila.  It is worth a read.
Australian Christian Lobby targeted in pre-Christmas attack
On the Wednesday night before Christmas, a man driving a van packed with gas cylinders parked the vehicle outside the offices of the Australian Christian Lobby, in the space reserved for Managing Director Lyle Shelton, and ignited them, causing damage to both floors of the ACL building.  Mercifully, three of the cylinders did not ignite.  If they had, the damage (shown below) would have been much worse.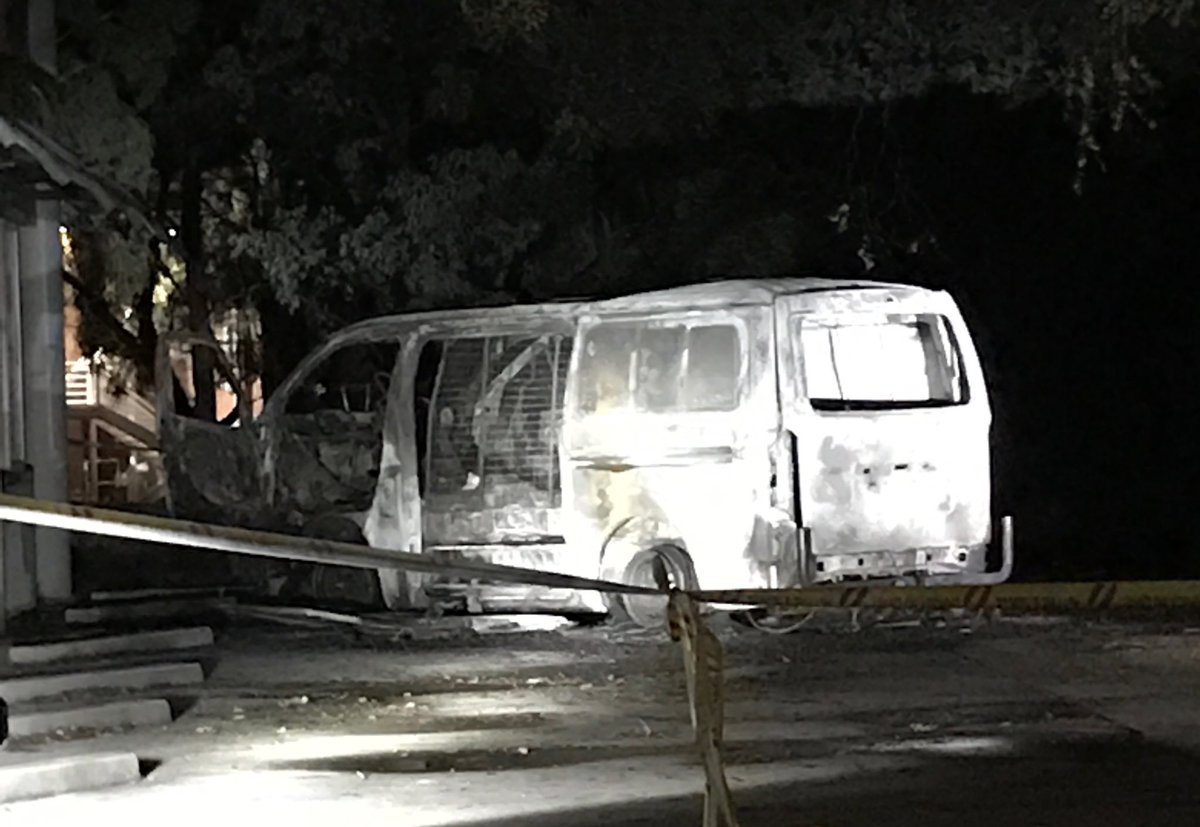 ACT police have not released the name of the driver, who is receiving treatment for severe burns in a Sydney hospital.  They have not been able to give information why the man drive into the quiet street to explode the van, but have been vocal about why he didn't do it.  According to the police, the act was not religiously, politically or ideologically motivated.  It's a hard explanation to swallow, particularly when the police were only able to interview the man for a matter of minutes due to the severe nature of his injuries.
In any event, it is a reminder of the danger of putting the Christian perspective into the public square.  Let's keep everyone involved in our prayers. 
Monica Doumit, catholicTalk contributor